>> Wednesday, July 28, 2010
Just a little night time, free flow doodling in bed last week on an old planner converted into a journal of sorts. Trying out the caran d'ache watercolor crayons, stuff from my art box and some DIY stencils and alcohol spray inks ;)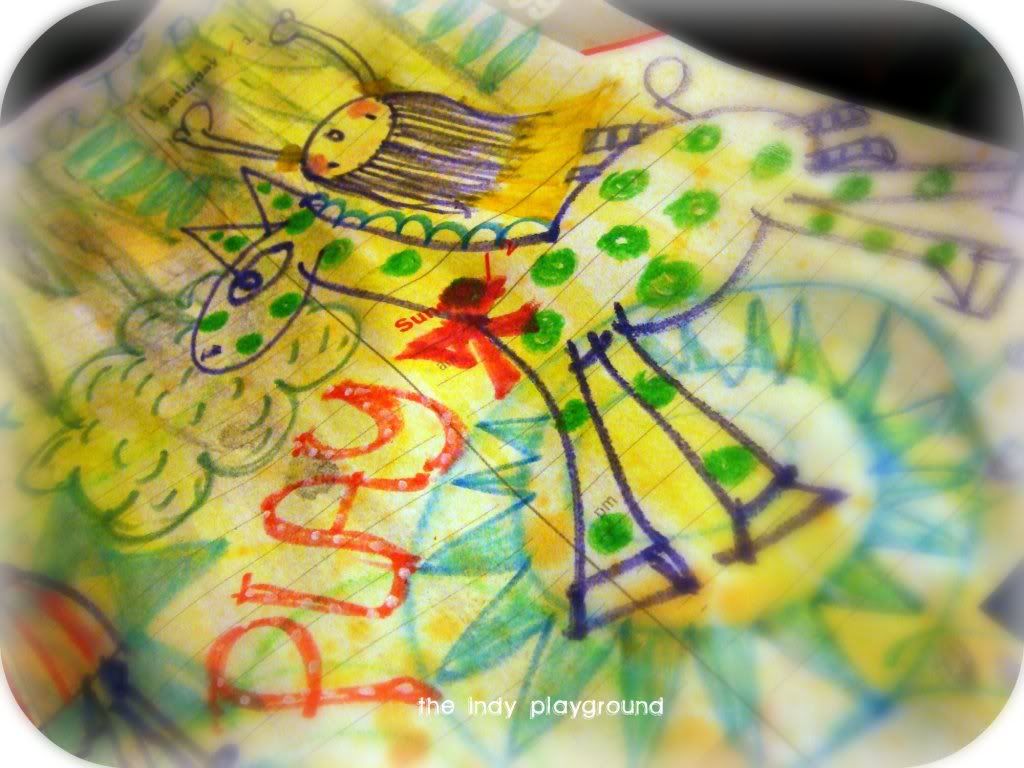 Just playing and having fun and trying to see where this will go....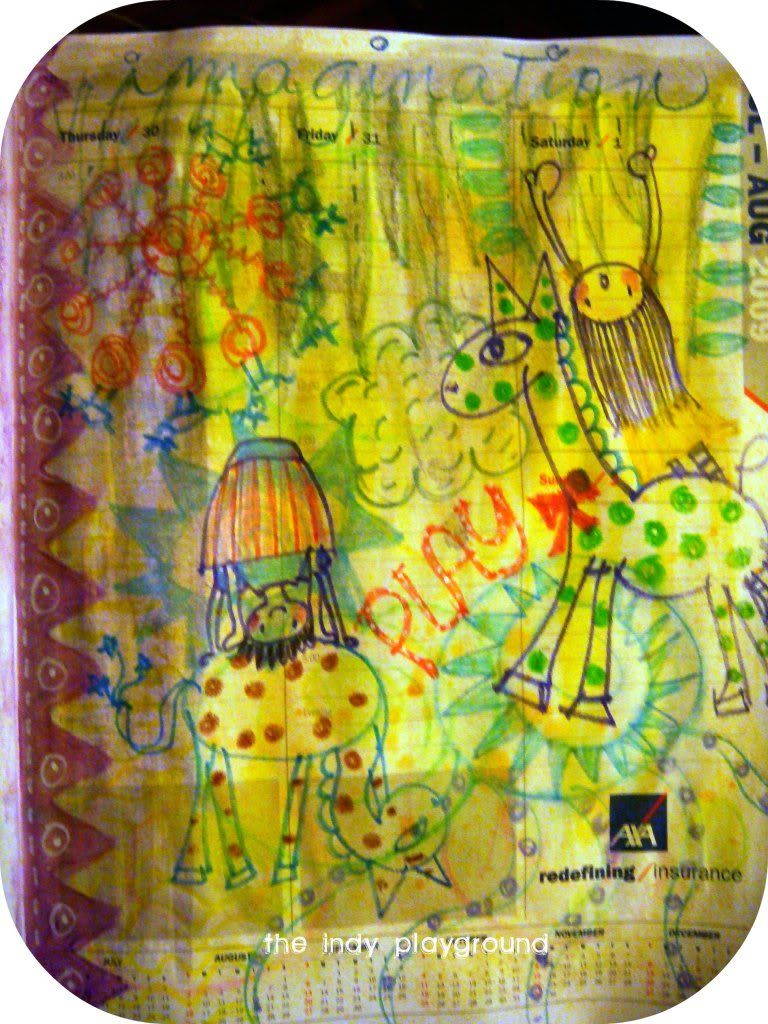 On the opposite page I sprayed my punched stencils (I don't have those punchanella strips and so I punched out a small strip of cardboard paper and hand cut the bigger circles - note to self to get those punchanella strips) with the alcohol ink I had available. Those yellow flowers on the plant were blobs of spray ink that I outlined in black charcoal and just went crazy drawing twig like appendages. The bird then came after...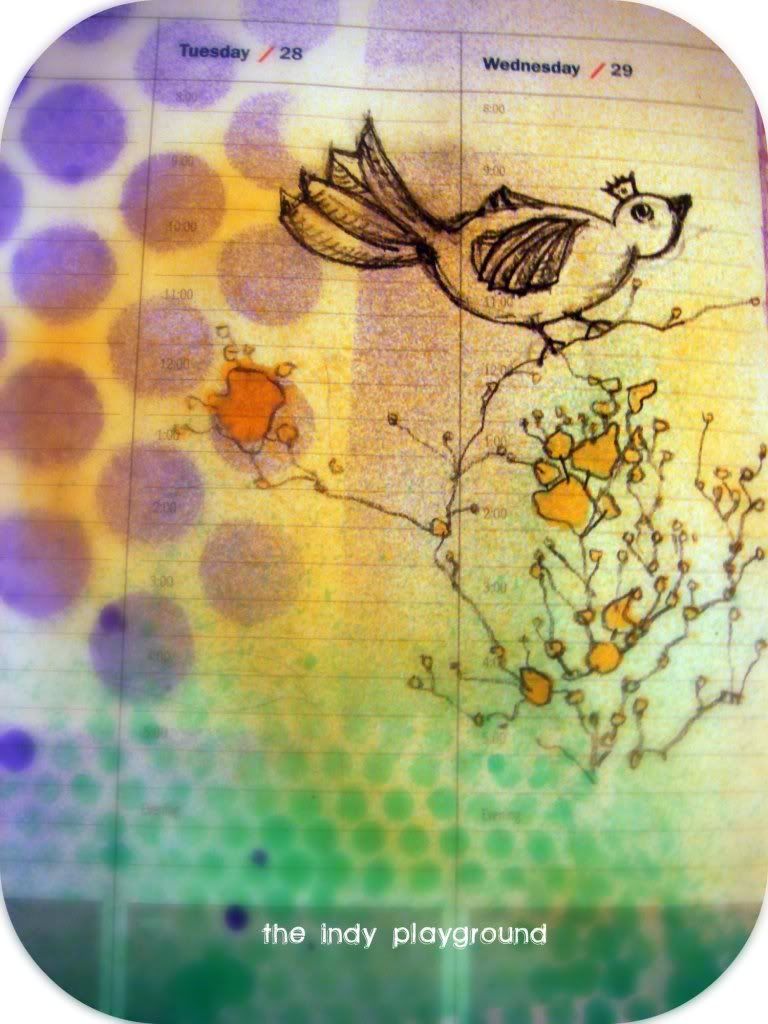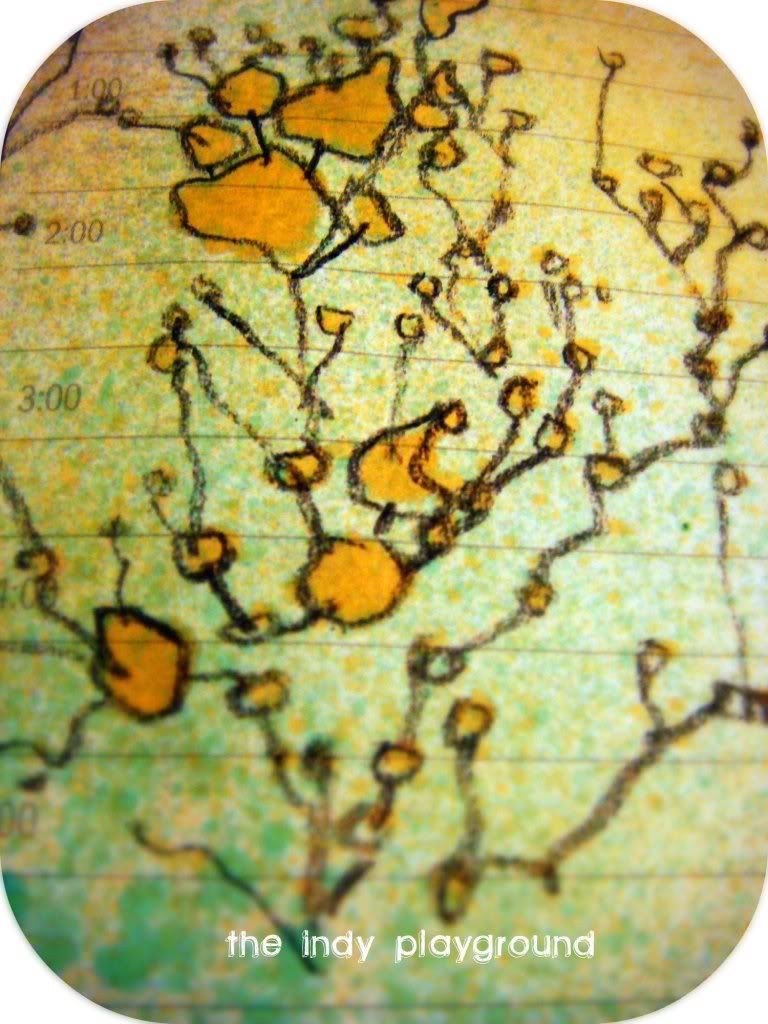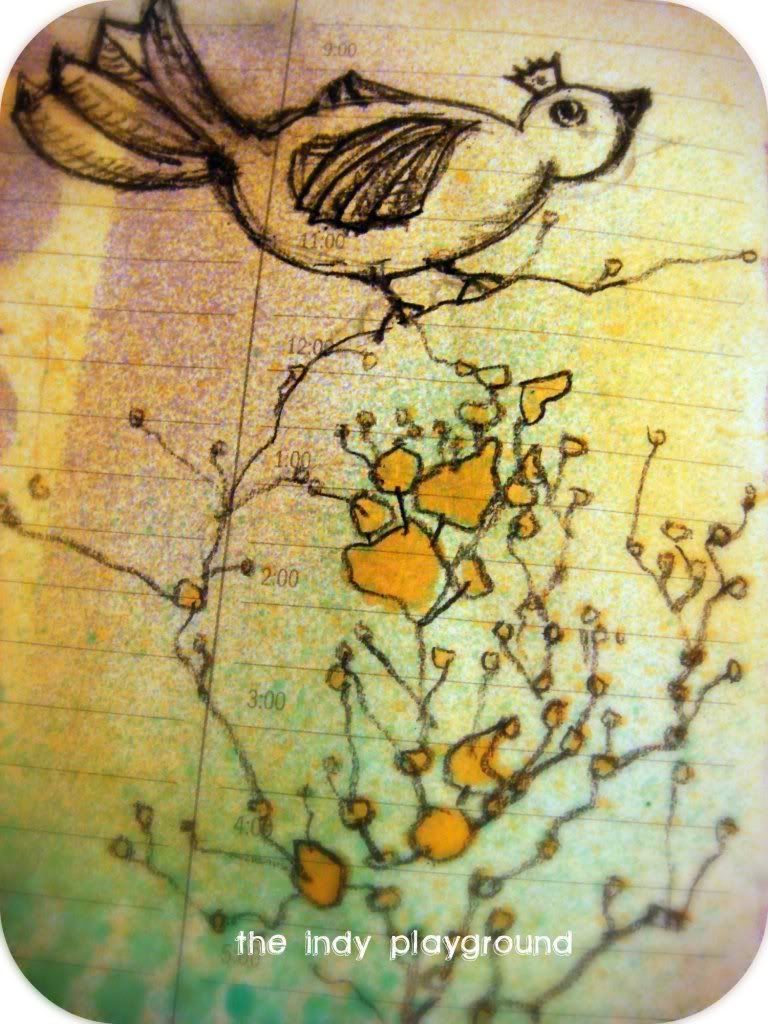 Must do this again soon...
Read more...