>> Tuesday, November 6, 2007
I would like to share with everyone our yearly family Christmas Project. This project is very important to our family and is our means of saying "thank you" for the bountiful blessings we have received. We encourage anyone to participate and help bring a little joy to the less fortunate children this Christmas. Please do take the time to read our Christmas letter below: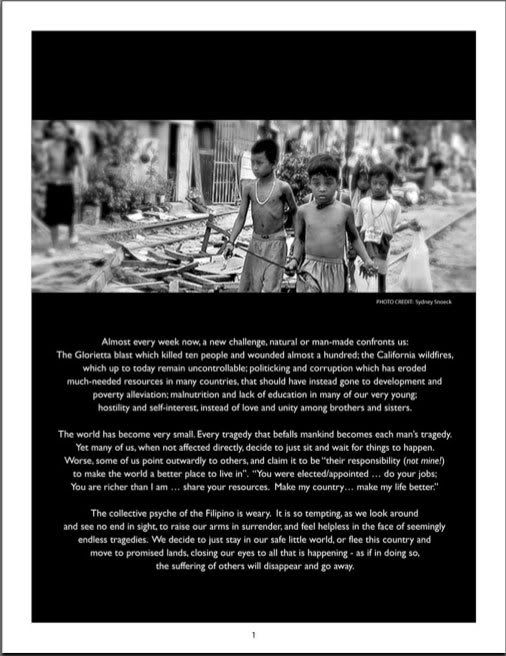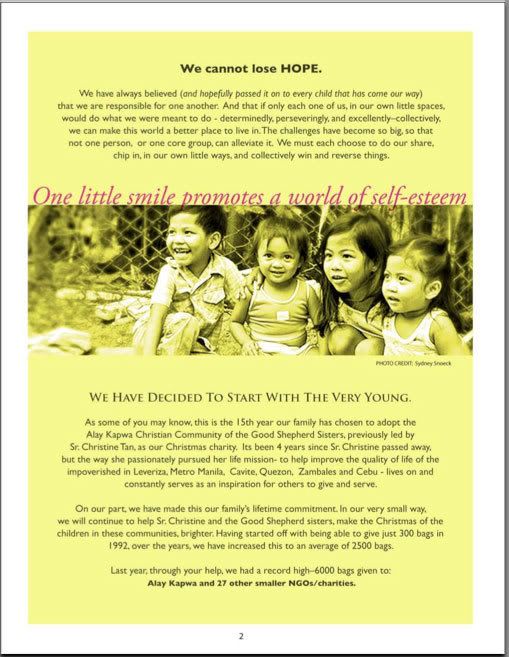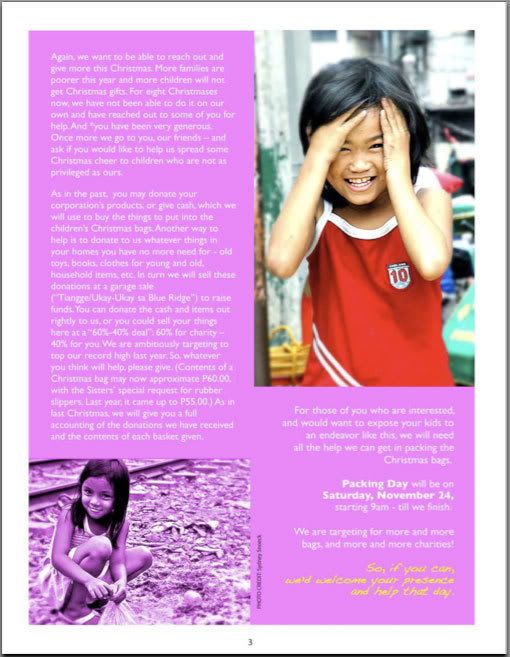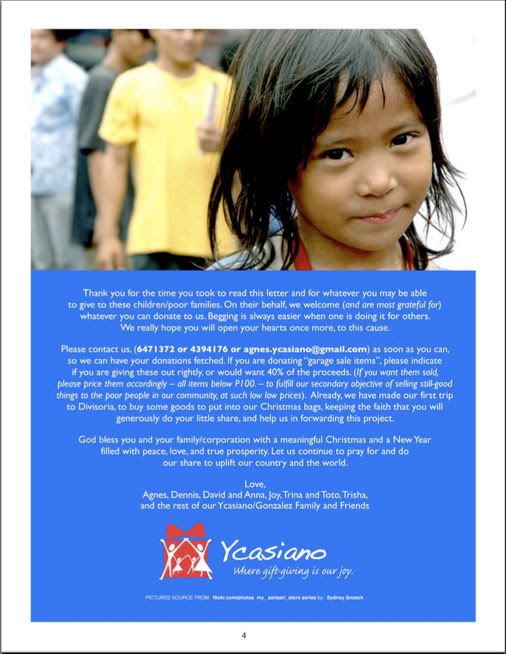 If you have read this far, then I would like to thank you for taking the time to read the letter, just your reading it means a lot to me. Please do not hesitate to forward the letter to anyone who you may feel would be able to help our endeavor. We would just like to see the joy and smiles in the faces of the little children who will be receiving gifts this Christmas because your little donation of used clothes, home items etc. has made a difference.

Thank you so much.