>> Friday, November 2, 2007
Today was scrapping day, hooray! I promised myself I would only scrap and scrap I did with the really gorgeous line and kits from MyDigiStyle. This is one designer whose lines are very close to my heart. I love the way she puts together all elements of a kit, her attention to detail, the colors..you know she comes from a place deep within that is good and generous. Best of all this girl is a fellow "Pinay" and I say hooray to that - we really should be proud of all our talented countrymen. Do check out her work, there is a link under SITES I LOVE to her site "MyDigiStyle".

I had been meaning to make a page layout for my mom and finally was able to do it today. Here is my finished product, don't you think mom was so beautiful in this picture? The picture was taken when she was still single and it is one of my favorites.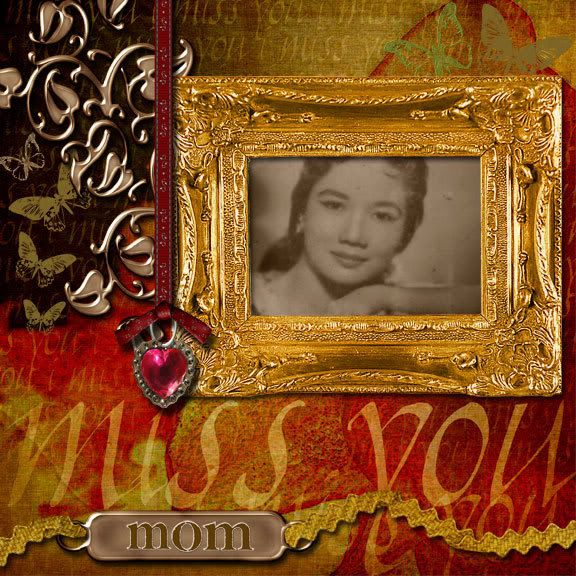 My second layout was inspired by these set of pictures I manage to copy from my brother's computer. The pictures are of my youngest son and they show him talking on the phone. I really love the photographs and how the light filtered into the room. This was taken during the time I was in the U.S. and mom had passed away. The kids were staying with my brother and his family at that time and the pictures show my son talking on the phone long-distance to me.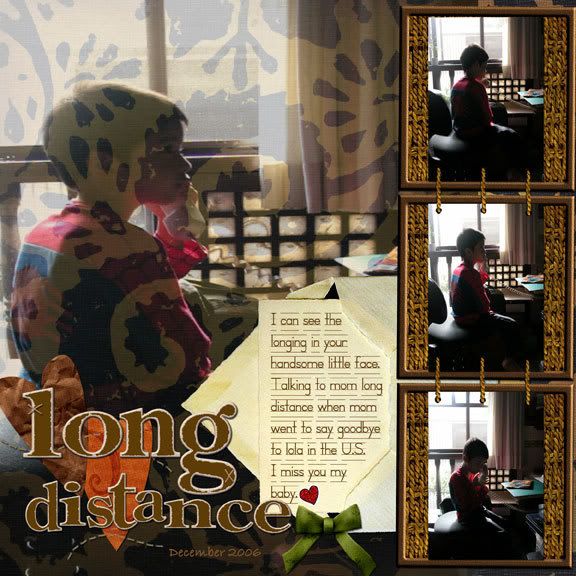 The third layout was inspired by a template from Kristin Tilley at DigiShopTalk Newsletter's November Inspiration Challenge, I wanted to try to use the Island Girl Line from MyDigiStyle using the template and came up with a layout using pictures of me and my sister during a trip to Boracay last July.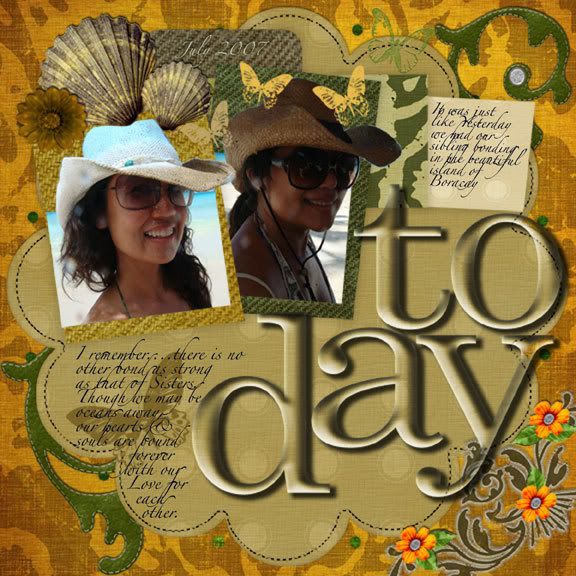 Hope you like them!