>> Tuesday, January 29, 2008
Here it is, my first ever creation, inspired by the color challenge from Lazy Kitty's blog. You can check out my previous blog entry to see the layout I created. I really have no idea what I was doing, LOL, just fiddling around with the buttons and experimenting. I would definitiely want to take full classes in photoshop one of these days. So this is what I came up with for the color challenge, I ended up making too many sheets in different variations of the same design and thought I would want to share it with whoever wants them. I could give a million and one reasons and critique my work but if I don't put it out there, I will never learn, will I? So heeeeere it is...I shall live and learn.

Here is the preview..its called "First Time Ever" (doesn't the title remind you of all your first time ever's? Wink, wink! I would love to hear of all your "first time ever's" ...no I don't mean what you think I mean! Tell me about any of your Firsts, it could be anything that comes to mind. It's my way of getting to know you all better. :)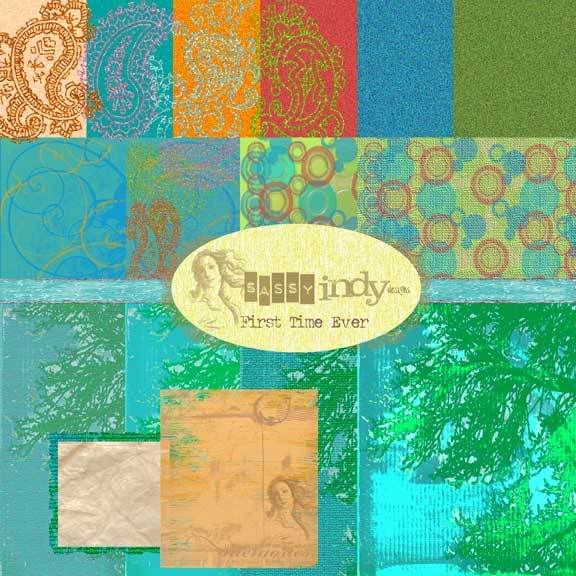 As always, do let me know what you think, I would appreciate comments and feedback and of course a little thanks! Please do not share the files, send them over to my blog to get them, you all know that for sure. :)

You can get them here: [Finally got the links to work! You Dasha - AprilMouse are a genius! Thank you for helping me out.]

First Time Ever Elements

First Time Ever Patterned Sheets

First Time Ever Solids

Enjoy your day!