>> Friday, July 4, 2008
It is Friday again! Time sure does fly. The week of lessons has come and passed. Time to assess and make the next week's lesson plan. I find that it really does help me to make the lesson plan on a weekly basis. First and foremost, the kids need some sort of guideline, they want to know what they will be doing (topics, pages to read, exercises or experiments to do, websites to visit or whatever learning activity is prepared for the subject on hand). Secondly, having a lesson plan to follow helps me put some so called structure to the day (although we do not rigidly follow the plan at times), I feel that I am not grasping at topics to discuss and the day goes on so much more smoothly when I'm prepared for the discussion of the topics at hand.

How wonderful it is to see the excitement in the kids eyes when discussing a subject matter they particularly enjoy or when they finally grasp a concept and have their very own "lightbulb" moment. Yesterday, Enzo was reading his handouts on Pronouns and he came to me asking me to explain to him about "antecedents" because he could not get it. We sat together reading the handout again, with me guiding him and citing examples. He went to his desk again to answer the exercises exclaiming "Wow Mom, its so clear to me now, so easy!" How satisfying can that be?

Fridays are spent usually doing our HELE, doing drill work, or reading the assigned books. We still have to choose our form of PE, hopefully we can still be accommodated by the home school group for soccer in our area.

I'm pretty excited about some books I have for my kids to read, I like to hoard books, especially if I think the kids will be able to use it one day. Actually, I hate to part with any books, even if they stay on the bookshelf gathering dust, I find comfort in having them around.

While I was in the U.S., my sister asked me if I wanted some books she bought a long time ago – Mga Kuwento ni Lola Basyang by Severino Reyes, Why the Pina Has a Hundred Eyes and Other Classic Philippine Folktales About Fruits by Neni Sta. Romana-Cruz, and Kasaysay, The Story of the Filipino People – I brought them home with me and found them very helpful, integrating it into our Language Arts (especially now that we are talking about myths) and into our Social Studies. I love that through our Filipino Folktales the kids learn about our culture and the diversity found in our country, not to mention these tales always have a moral to the story.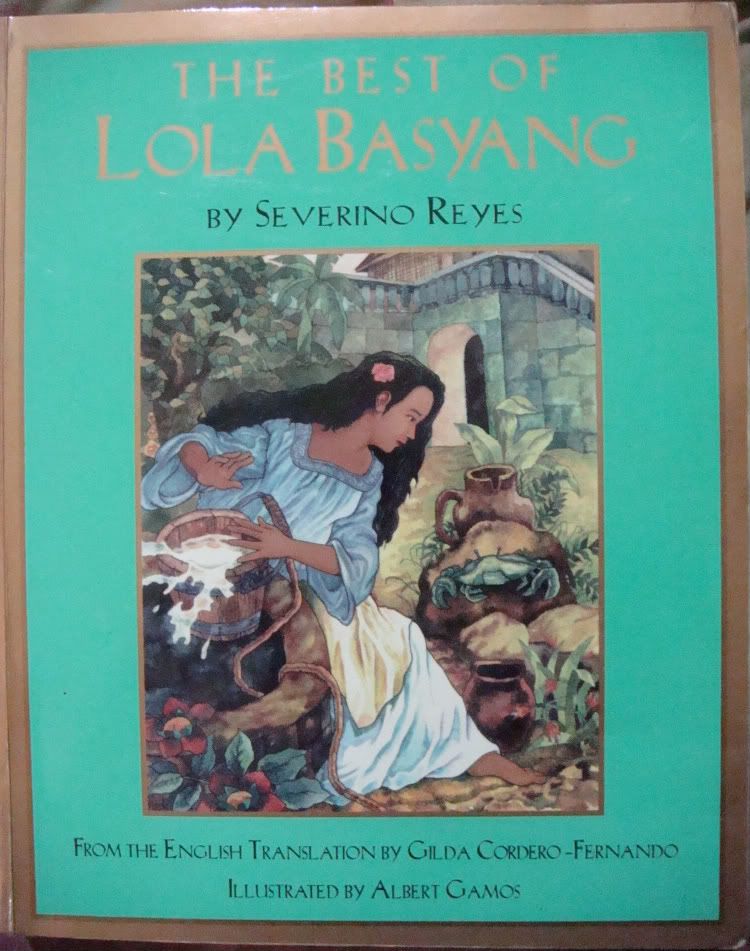 I got this book in a garage sale my aunt hosts every year, Enzo is learning about mythology and geography so this fits right into our lessons. Don't you just love mythology? I do!




I also discovered these Nick Joaquin series of books on my bookshelf, they were also bought at the same garage sale ( they used to belong to my cousin). I've never been able to give these books up despite the sorry state they are in because I love Nick Joaquin stories and these books hold some sort of good memories for me (like an old tattered shirt you just can't throw away).




And here are more books that Teo will be reading this first quarter, he is becoming such a voracious reader.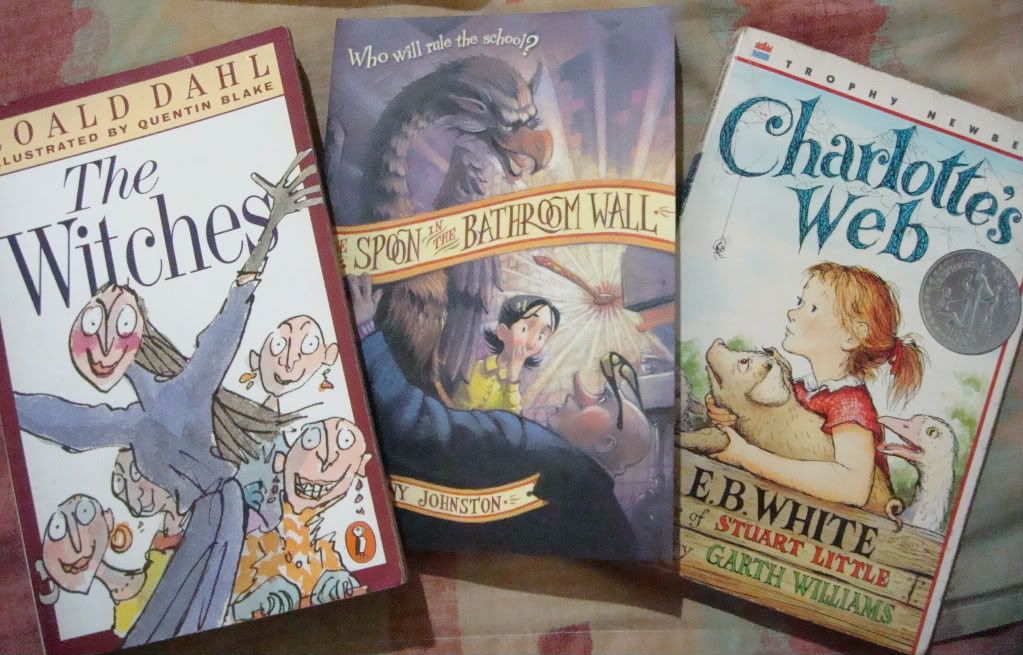 The wonderful thing about him studying with his older brother Enzo is that he also wants to learn what Enzo is learning. I have all these books planned out for him to read on a schedule but I find that he will just pull the book off the bookshelf and start reading them without being told.

In connection to these, I found some Literature Unit Studies based on Charlotte's Web and a Charlotte's Web Study Guide at Our Homeschooling Expedition. I suggest going over to her site to pick up some tips and help with narrowing down your curricula.

Here are photos of the boys busy today with reading. Enzo is trying to finish his book "Inkspell" by Cornelia Funke and Teo is reading Nick Joaquin's "The Amazing History of Elang Uling".




And finally here is Teo, making "Mashed Potatoes", you can look up the recipe at CookingMama. He wants to try making French Toast next week (calling on Tita Yasmin, I need your recipe!).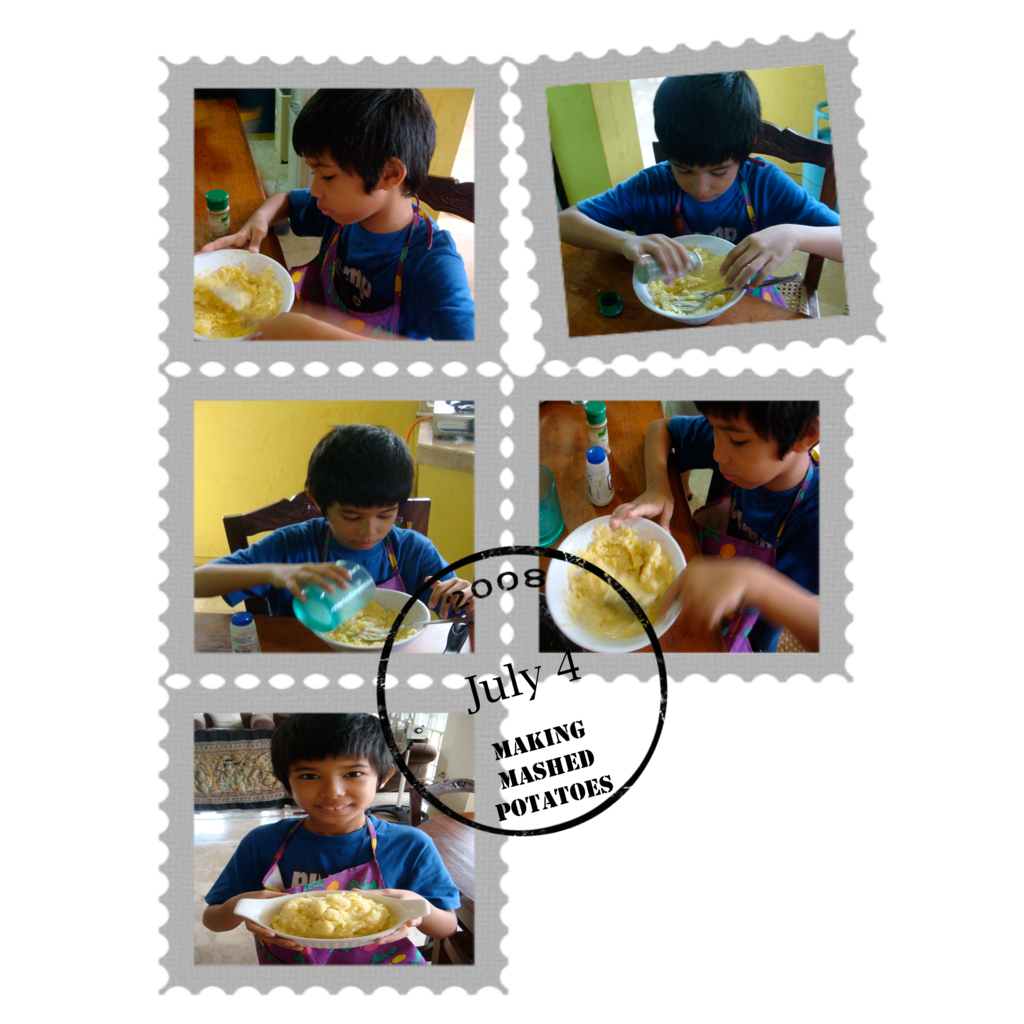 Phew, this is a long post. I will let you go with a wish for a good productive day!

P.S. To family and friends overseas:




P.P.S.
Credit for 4th of July WordArt to Beckie Wallace Designs
Stamp Cluster by SaNo Designs
Rubberbands by Amanda Laborde
DateStampset by S.J. Wright Creations
Skool Scraps by Monique "Eressea" Drost for Buzybeescrapper Designs