>> Thursday, August 14, 2008
I haven't been able to post any freebies or new stuff I'm creating, they have been sitting on my desktop for the past few weeks. What does one call it? Artist's block? I have this idea and concept in my mind that I'm trying to work on but I'm having a hard time executing it and it frustrates me no end. So it just sits inside my file waiting for my muse to come. I've scrapped quite a few pages and practiced with a photo or so but certain stuff just leaves me with a blank at the moment.

And in the meantime, I have been trying to organize my brushes directory and font directory. I've been having a difficult time choosing the fonts and brushes from the drag down menu. I have so many already that it is so time consuming trying to look for it so I thought to myself why not print out samples of all the fonts and brushes I have and make a catalogue out of it. So that is what I've been trying to do when I have time and don't feel too tired in the evenings. So far I have completed most of the fonts and printed them all out and bound them together, I just need to add some new fonts I downloaded. My brushes printout still has a long way to go, and to think I've printed out more than 100 pages already! But I'm really pleased because now, I can just go though the catalogue and it will be easier for me to visualize, not to mention easier to find.

The other day I came across this cool tutorial of how to give your picture a retro cartoon book effect. Although my mac already has a comic book feature and I've got lots of photoshop actions to do it, I loved the way this one was particularly made - enough to try to learn how to do it from scratch. I'm glad I did, because I learned a few things I did not know could be done!

Here is the photo I converted: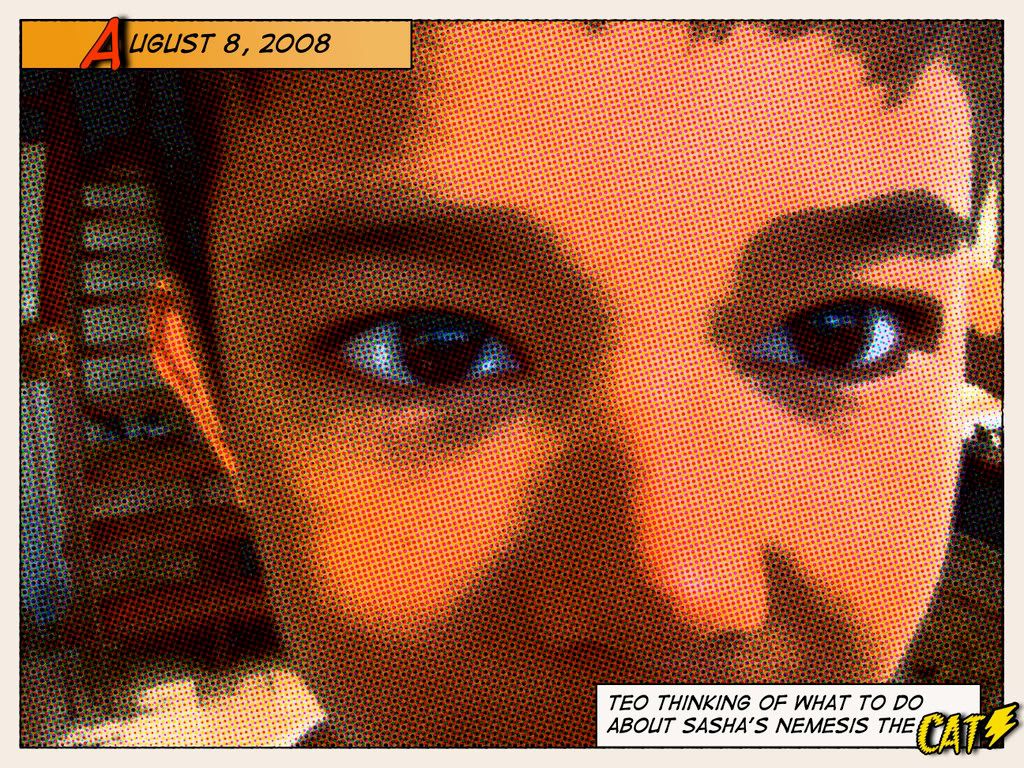 Till next time. Now off to find my muse.....