>> Friday, August 1, 2008
What a week it has been and what a week it is turning out to be. The whole family was off to Baguio last week, what a cold, rainy weekend it was, perfect for lazing around and snuggling under the bedcovers. But of course there was not much laying around (unless you count the day we arrived and I was in bed with a migraine, yuck!) because we were off to our favorite Baguio haunt – the U2, LOL!!!!

Look what I scored for the kiddos in a shop that sold books, great titles like Boy by Roald Dahl



Backyard Dragon by Betsy and Samuel Sterman,



The Iron Ring by Lloyd Alexander



and Dragonwings by Lawrence Yep, which is a Newbery Honor Book.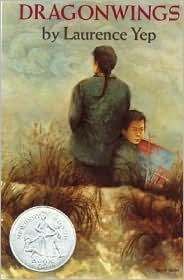 All these books for only 35 pesos each! I also found this MacMilllan book called Tapestries for only 80 pesos.


This is part of the Connections Reading Program and is for Level 12, a quick search in the web told me this was a Grade 6 book which suited Enzo so very well. Those books I consider my most exciting finds (whatta NERD, hahaha!).

My kids (the mom and Aunts/Uncles included) are such posers and love to ham it up anytime a camera is whipped out, check out the photographs below: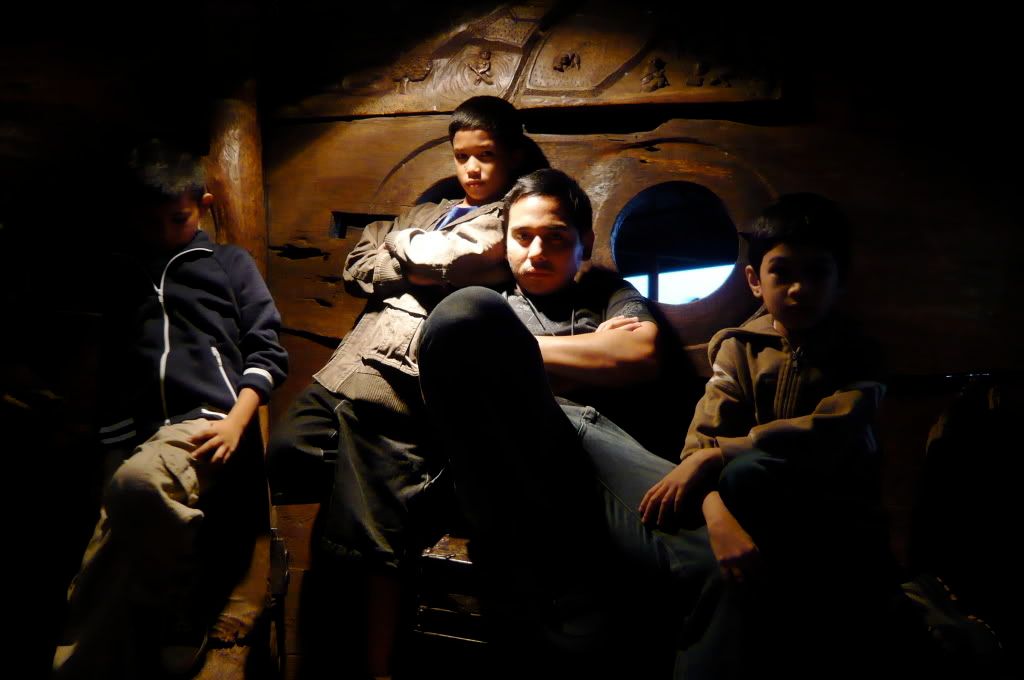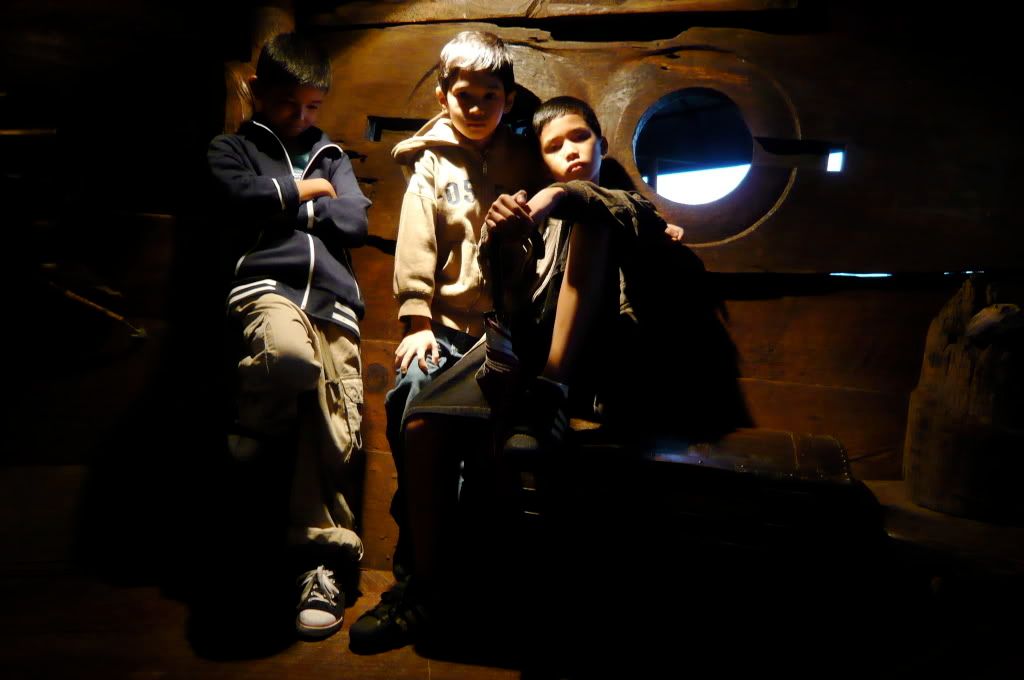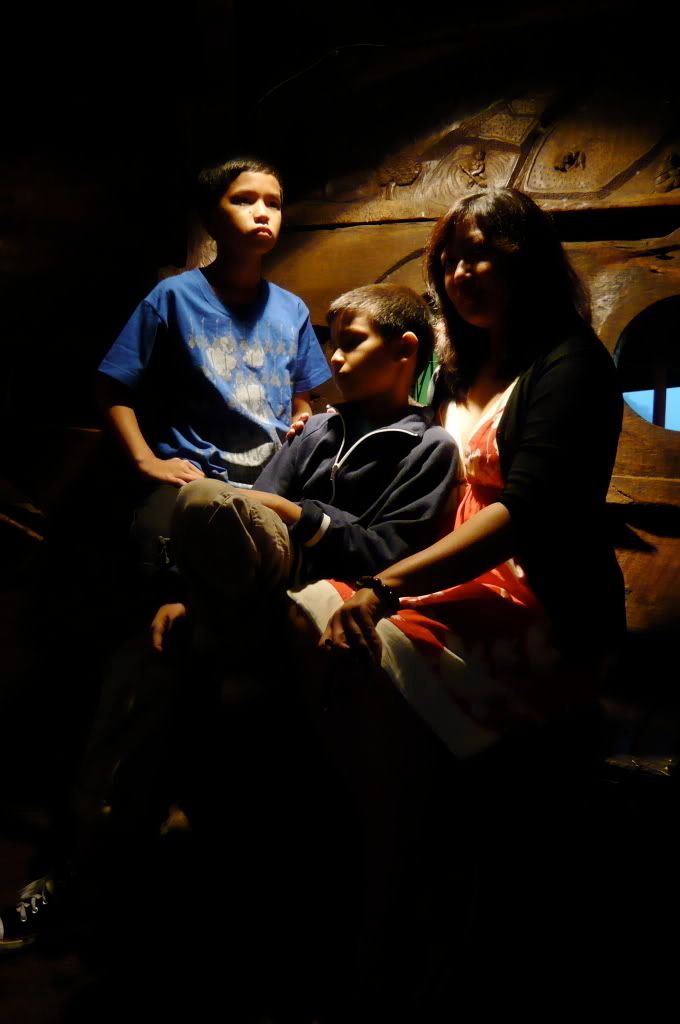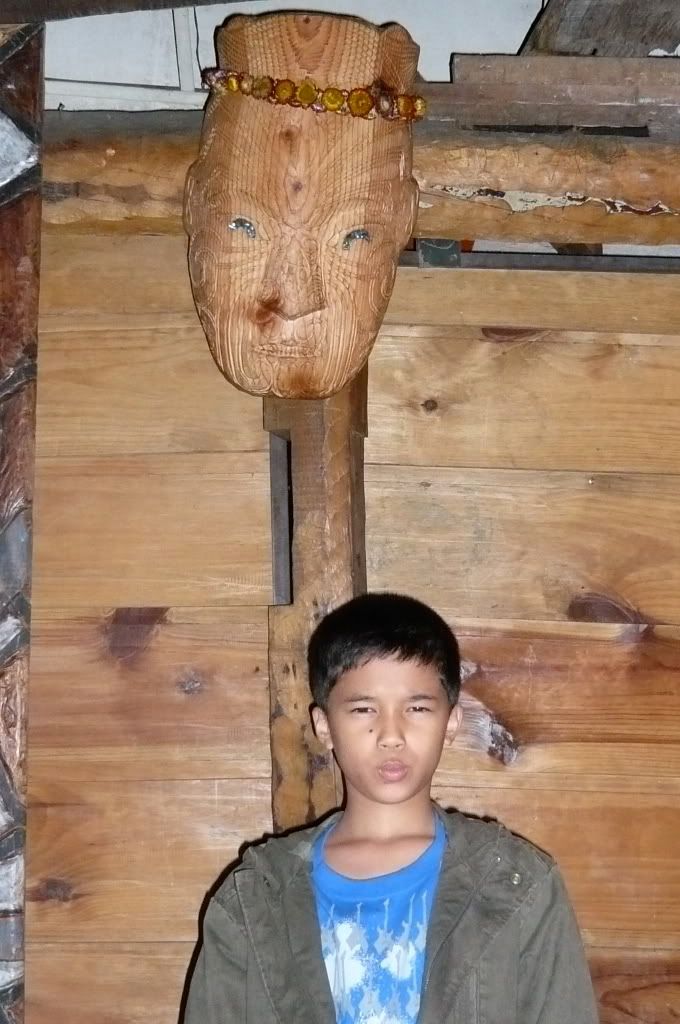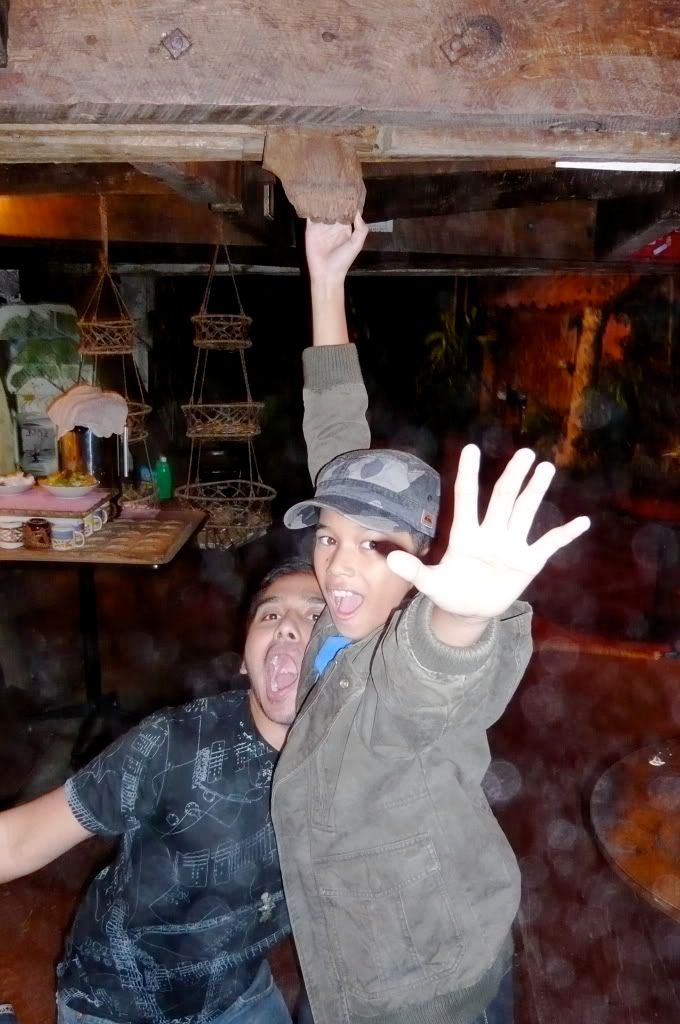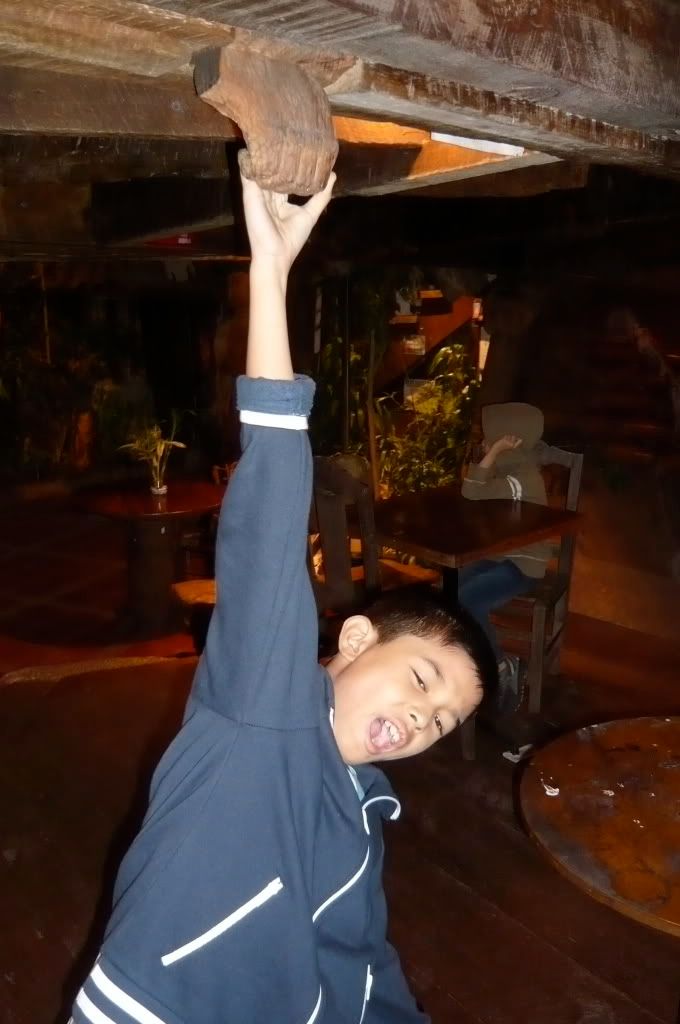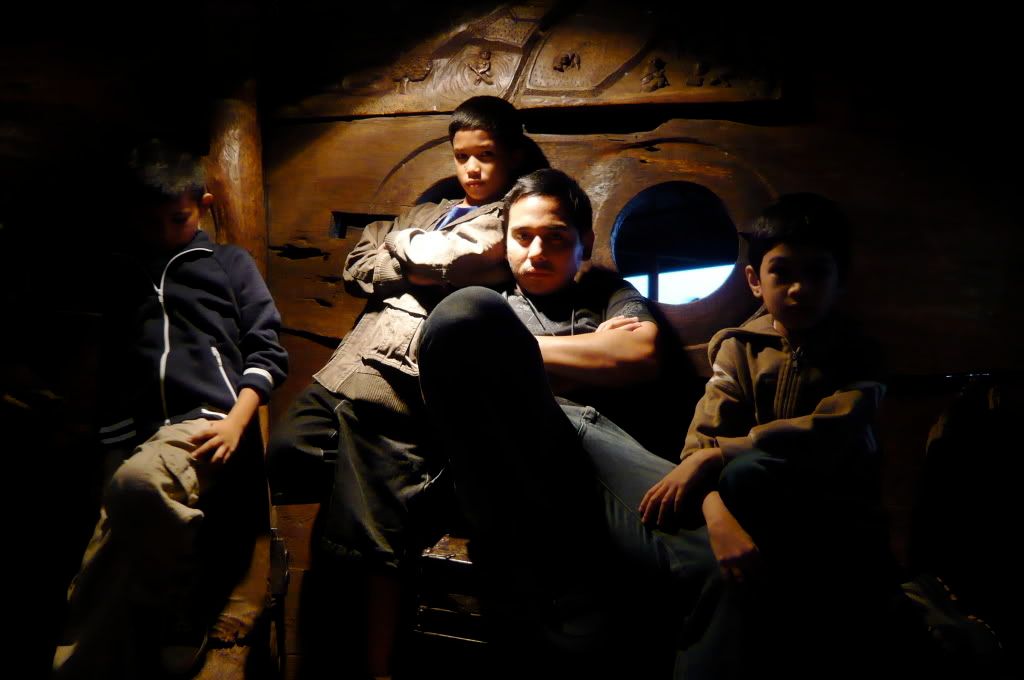 Do you see now what I mean about being "posers and hams"? I can hear my two Uncles saying something about HAMS (rolling eyes! LOL!).

This week, Enzo and I read the first story in Tapestries which is an excerpt from "When Hitler Stole Pink Rabbit", which is based on the author Judith Kerr's own life. The excerpt is about 2 German children who had to flee with their parents because it was too dangerous for them to stay in Germany. They became refugees and ended up in Paris, France where the two children had to learn to live a new life and a new language (French). It was a great topic, bringing forth questions about Hitler and the Holocaust, and teaching the kids about resiliency, adapting to new situations, learning to be bold, having a curiosity for learning a new language. Teaching them about the Holocaust is especially important to me. Have you seen this email circulating around about how some schools have stopped teaching this very important part of World History because some people view it as NOT HAVING HAPPENED. How ABSURD that is! How can anyone ever deny it ever happened? Just because the whole generation of persons who lived during these time are now gone or will be soon gone, we cannot pretend that this whole incident never happened.

Teo and I dove into the new book "Dragonwings" this week, we are still reading it slowly because I'd like him to understand the story which is based on historical events and inspired by the account of a Chinese immigrant who made a flying machine in 1909 and the story portrays the rich traditions of the Chinese community making its way in a hostile new world. The book is very interesting from what we have read so far, a story of a boy of 8 who sailed from China to San Francisco to be with his father whom he had never met. I particularly like it because it opens your eyes to another world, another culture, their rich histories all in an engaging story format.

Oh and today, while surfing the web, I discovered that there is a Total Solar Eclipse set to happen August 1, 2008, 10:30 UT. Check out this fantastic site: Exploratorium

They'll be having a live webcast from 10:30 to 11:30 UT. I was trying to figure out what UT stood for, excuse my ignorance. I'm very bad when it comes to time zones, I discovered ( from World Clock) that UT (or UTC) meant Coordinated Universal Time which is the international basis for other time zones. This is the same time for GMT (Greenwich Mean Time and Zulu Time (which is Military Time Zone). So to get our time here in Manila would be UTC + 8 hours, which would be 6:30 PM later.

The kids and I can't wait to view the live webcast later! Actually exploring this site is quite an educational experience in itself…go ahead look it up!

Happy Sun Viewing, and wherever you are and whatever you do, take precaution not to look into the sun directly, even during an eclipse!