>> Saturday, August 2, 2008
Look at what I've been busy with: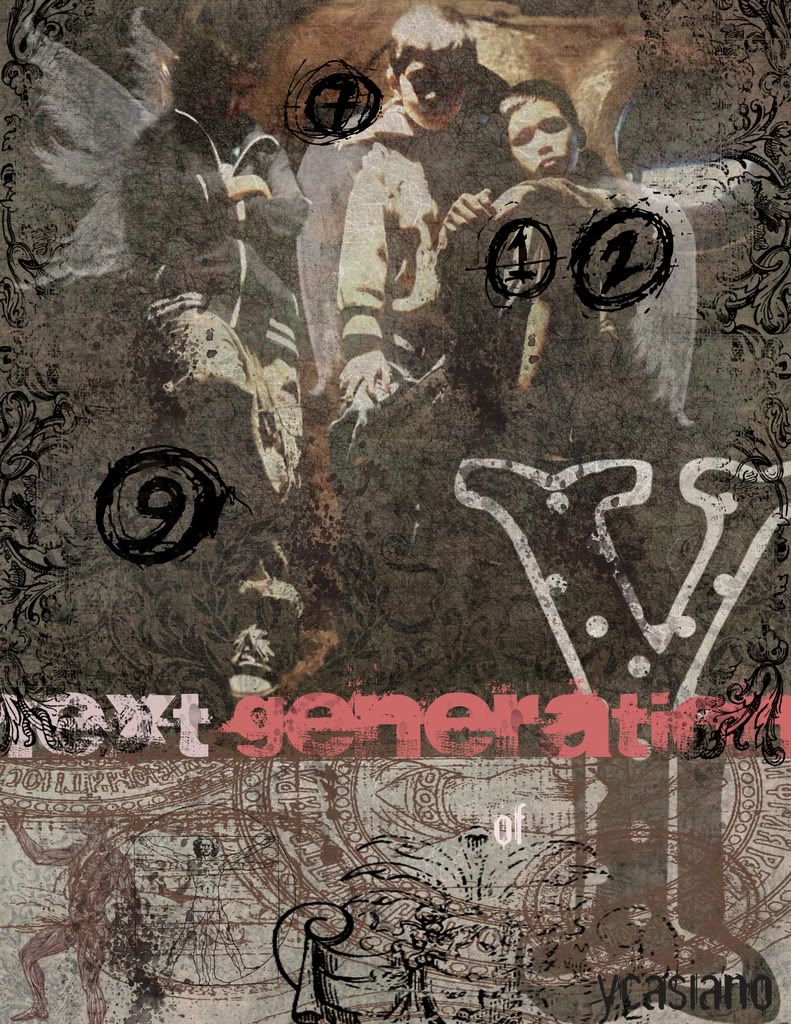 This was created with a photograph my cousin took during dinner at "Oh My Gulay", a really cool artist's haunt on the 5th floor of the La Azotea building along Session Road in Baguio. Who would have thought such a place existed on the rooftop, it feels like you are inside Peter Pan's digs at Neverland. We found out it was owned by the artist Kidlat Tahimik.

I wanted to try out the fonts Sidewalk, Astonished, Disgusting Behavior and create a poster using the photograph. Background papers and Alpha from Retro Diva- Film Star Freebie Kit and Raspberry Road Designs Grungy Grub Paper. Brushes by found at Brusheezy.

I put them all together to create an 8.5 x 11 sized Poster called, Next Generation of Y.

How do you like it?