>> Wednesday, July 22, 2009
Good Morning! Its "hump day" today which means, the work week is almost over! Did you know that an American English idiom for Wednesday is "hump day", a reference to making it through to the middle of the work week as getting "over the hump?" I actually just found that out this week when someone referenced it...LOL!

Have you had your dose of sweets today? Delicious brewed coffee laced with sugar and cream? Dark bittersweet chocolate or the creamy melt-in-your mouth kind? Softly layered cakes or tall glasses of milkshakes? Ummm... talk about all these is making me drool. If you haven't had your dose today or have not had enough - let me add some delicious digital freebies! Maybe this will whet your appetite and maybe make you crave for more?

Rachness Designs and Krazy Mary is out with their SOTB collab called "Sweetly" which is crammed with lip-smacking sweetness and original hand-drawn goodness from Rachelle and combined with the soft, dreamy designs from Mary. Perfect for scrapping sweet moments and the people who make our lives sweet.


Here's my layout: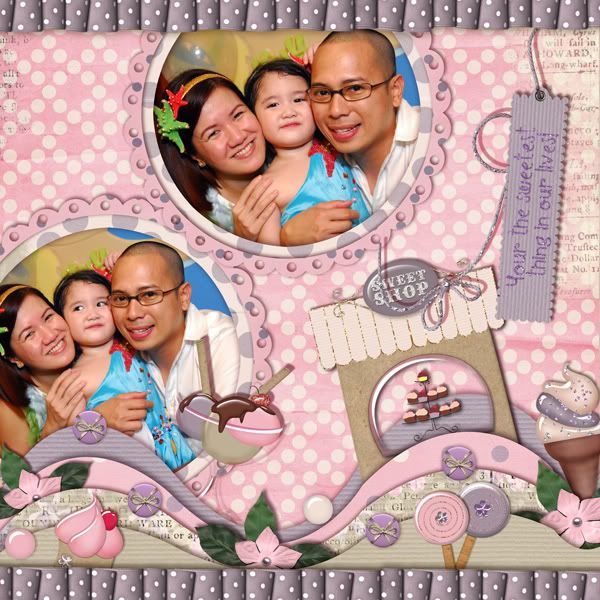 Now if that won't whet your appetite for sweets, try this little QP freebie which I created from this super delicious kit!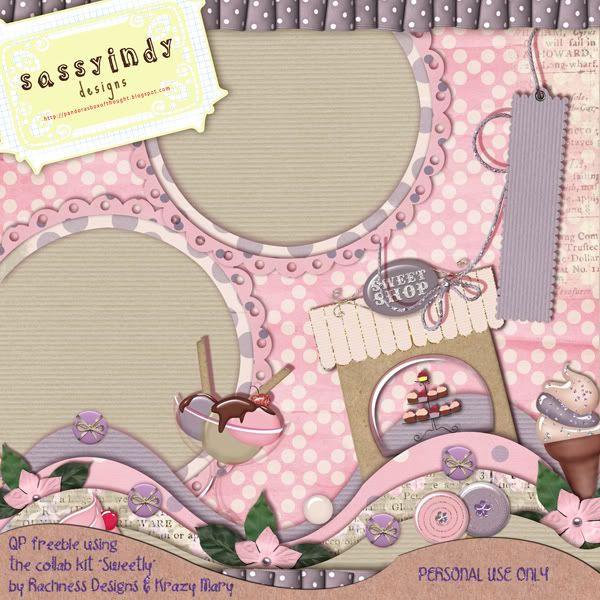 DOWNLOAD 4Shared HERE.
DOWNLOAD Mediafire HERE.
Don't miss this kit over at
SOTB
which is currently 50% off!
A little note of thanks on my shoutbox, comments form or 4shared would be sweet ;)
Oh, BTW, Rachelle is throwing a party! And she's giving away goodies! So head on over to her blog "
Doodelle
" and sign up.  I'm so excited to see what she has in store for us all.  
Have a fun sweet day!